Trusted by the best known companies
Real metals in liquid form to metalize any surface
Our Liquid Metal Coatings
LIQMET's coatings are metal coatings supplied in cans. Our coating is made of real metal and comes ready for application, just like paint. They can make any surface look like real 'solid' metal. It comes in two viscosities, which allow application by multiple methods - spray, brush, rolling or spread using a spatula.

Using LIQMET coating to replicate metal finishing is much more cost effective than production with metal.
It is light weight, durable and hard wearing, making it highly versatile as it can be applied to virtually any surface.
Our coating is suited for both indoor and outdoor applications.
Try LIQMET Metal Coatings
You can order a free liquid sample from our 17 colours. Pick any sample pot and get started with your project.
LIQMET for Any Type of Business
If your company involved in kitchen, panels, doors, furniture and other manufacturing and fitouts we are able to offer different levels of partnership depends on your area, business type and goals.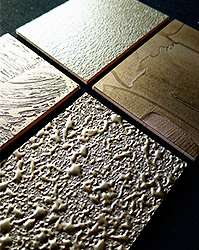 Order Your Free LIQMET Metal Colour Samples
You can order free 8 swatches of popular metal colours. The samples will help you to choose the right metal for your next project.
LIQMET Registered Applicator
Get creative and confident with LIQMET metal coatings.
Metal coating, samples or expert advice – whatever you need to get started. Find a LIQMET distributor near you.
Application Ideas
Not sure where to start? We've got floor-to-ceiling inspiration for every room of your home, plus a few helpful hints.